Most Expensive Laptops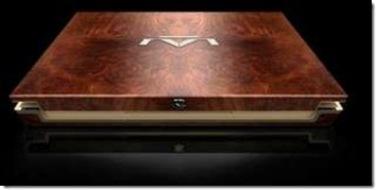 1. Luvaglio
Price: $1,000,000 ($1 million)
These laptops are built to order only, and the buyer is given the option to choose the specifications and the design of the laptop and also which material to be used for making the body.The hardware and software is upgradable.
It features a 128 GB hard drive, Mp3 player, embedded USB stick and automatic display cleaning system, among other things.
2. Tulip E-Go Diamond
Price: $355,000

Tulip E-Go Diamond takes pride in its gold, diamond, chrome casing, and fashionable design.
It is featured with 12″ antiglare display, 2GB of RAM, 160 GB of Hard Drive, integrated camera, Bluetooth, and DVD Burner.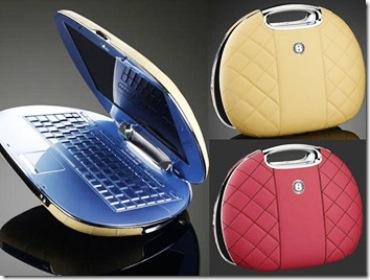 3. Ego for Bentley
Price: $20,000
For a woman who loves to stay in touch with her facebook friends anywhere she goes and keeps stylish and fashionable, this laptop is for her.
Bentley logo is studded on the casing and it is featured with 16 bit Vista operating system and 160 Gigabyte HDD.
It is an official Bentley product.
Courtesy of www.rediff.com
Leave a Reply