Reviews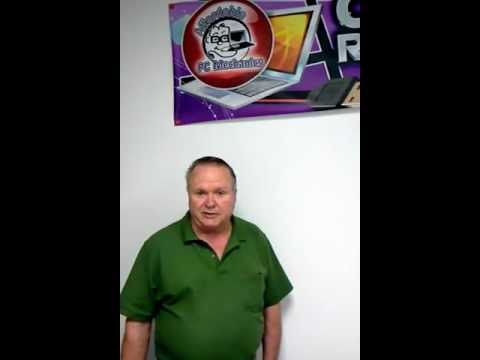 I am very pleased with the work that was completed on my computer through this computer company. The service provided to me by Mr. Griffin was prompt, reasonably priced and very professional. All the issues with my computer were resolved and I was contacted afterwards to make sure that I had no more problems with my computer (Great Customer Service)! I would definitely recommend this company to family and friends for all their computer needs.
Davetta  (Houston, TX)
My computer had been operating very slow for a long time. I found Affordable Pc Mechanics online and contacted them about this issue. They suggested a few things to me to help with this problem, however I am not the best with computers. So they connected to my computer and fixed the problem. All I had to do is click on the icon on the website and they took over my computer. I was only charged $60. I was happy to get this problem fixed. I  definitely recommend this company, you cant find too many companies to fix your computer at 2 am.
David –Denver, CO
I actually heard about this company at Best Buy. I took my computer in to the Geek Squad to get some viruses off my computer and I was being charged 200 plus tax. Another customer over heard my conversation and told me to call Affordable Pc Mechanics and I could get a better rate. So I called these guys and told them my problem and they quoted me $75 if I bring the computer in or $145 and they would pick up and drop off. So I took the $145 plus I got 20% off because I'm a veteran. Great service! I will be back.
Chris- Houston, Tx
I am a teacher so I received 20% off my price. Great to see that people still think teachers are important. A++++++++++ service and very patient, had my computer back the same day.
Christy – Cypress
I am a nurse at a local hospital, so I work nights and sleep and run errands during the day. I really didn't have much time to drop my laptop off at their office so I told the representative I would call back when I had time to get it repaired. He then informed me that they would pick my laptop up at my home and drop it off at the hospital during my night shift. This made my experience very pleasurable. Also the 20% off wasn't bad either lol.
Stacy – Houston
Great online experience, remote support is awesome.  Now hopefully I can keep the viruses away. But, if I can't I'l just call the Mechanics. Saved me tons of time and money. All I have to do is call, go to sleep and when I wake up it is fixed.  This is my 3rd time using this company. GREAT SUPPORT
Donald – Detroit
Web Directories Directory